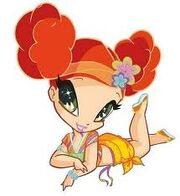 My name is Caramel.Welcome to the Pop pixie Wiki forum! This forum can be used by members of this community to discuss topics related to their wiki. Some communities prefer to use the Community Portal instead for wiki discussions; it's up to you.This forum was set up in order to provide a place for new users to ask questions of the whole wiki. Any personal requests can be made to one of the administrators.
Notes: You may have to purge this page to see changes; for more explanation and how to set up new forums, see Help:Wiki-style forums.
---
Ad blocker interference detected!
Wikia is a free-to-use site that makes money from advertising. We have a modified experience for viewers using ad blockers

Wikia is not accessible if you've made further modifications. Remove the custom ad blocker rule(s) and the page will load as expected.